FACULTY OF HEALTH SCIENCES (FOHS)
Dr. Shantini A.Arasaratnam
Dr. Shantini is a renowned radiologist in Malaysia, obtained Masters in Radiology (UM) & Fellowship in Breast Imaging (Breastcreen, Australia). She has contributed in various management roles in Ministry of Health (MOH), Malaysia and was the former Secretary of the College of Radiology, Academy of Medicine Malaysia (AMM). To her credit she has also presented and published in various local and international level conferences and journals respectively.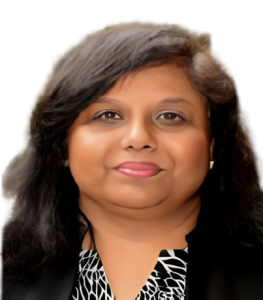 Dr. Kris See is the Medical Director, Chief Clinical and Innovative Scientist of Osel Group in Malaysia, Hong Kong, Singapore and US. Under Dr Kris' leadership, Osel Diagnostic Lab was the first to be conferred the prestigious "Asian Halal Brands Awards" in ASEAN. Not only he is a medical professional with a background in neurosurgery by training, Dr. Kris also holds a Master of Science in International Public Health, (Liverpool John Moores University, UK).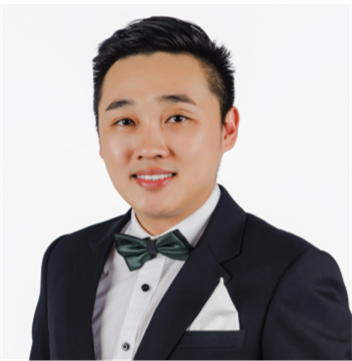 FACULTY OF BUSINESS, MANAGEMENT AND INFORMATION TECHNOLOGY (FBMIT)
Father Dr. Jegath Gaspar Raj
Rev. Father Dr. Jegath is a Catholic priest and a social entrepreneur. Academically Father Dr. Jegath completed a Master's Degree (Political Sciences) from Madurai Kamaraj University, Tamilnadu and studied a Master's Programme in Defence and Strategic Studies at University of Madras. He also holds three (3) bachelor degrees: a Bachelor of Arts (Philosophy) from Urbaniana University in Roma, Italy, a Bachelor of Arts (History) from University of Madras, and a Bachelor of Arts (Theology) from Sacred Heart College, Poonamalee, Chennai, India. He founded the Confederation of Tamil Agriculture, Commerce, Industry, and Services (CTASIS) to promote small and medium sized enterprises. The operative principle of this organisation is to foster a deep culture of collaboration among its members. He also founded the RISE entrepreneurship network to promote global entrepreneurship.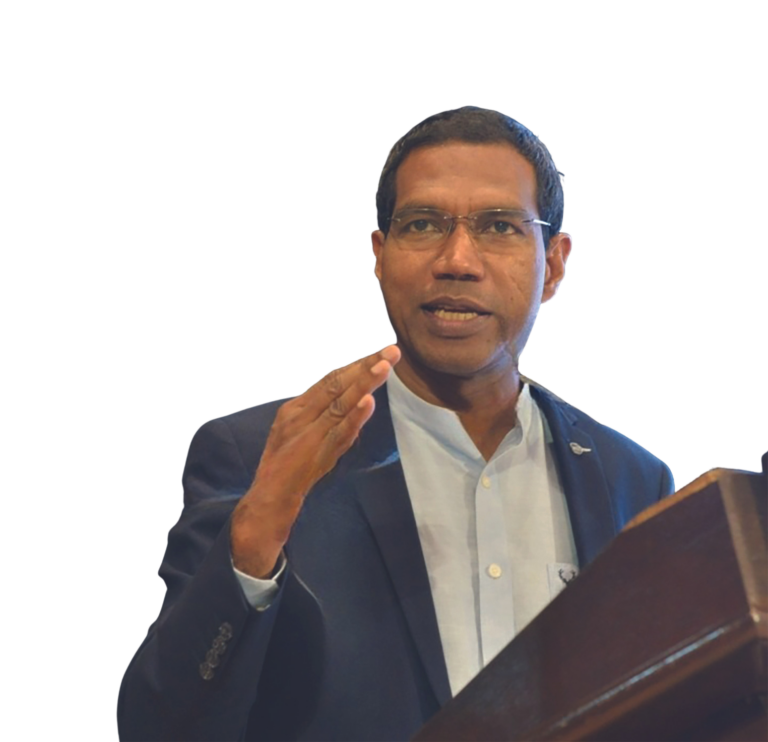 Dr. Gautami Tadimalla is an accomplised actor in Indian cinema and a social activist from India. Dr. Gautami started her education at Bishop Cotton Girls' School. She attended GITAM University in Visakhapatnam for electrical and electronics egineering before dropping out to enter into the film industry. After recovering from cancer at the age of 35, she became an activist to raise awareness for health and education-related causes. She founded the Life Again Foundation (LAF). As an activist and educator, she has lectured at corporate entities, social organisations, and universities all over India and often abroad.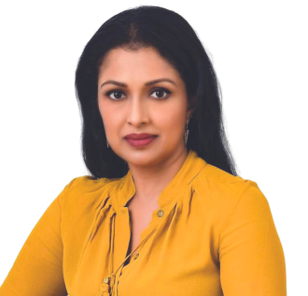 Dr. Asleena Dato' Haji Helmi
Dr. Asleena is the CEO of Sarawak Centre of Performance Excellence (SCOPE) since its inception. For more than 20 years. She is a certified trainer, researcher and consultant in the areas of technology management and human capital development. She received her B.A Hons. In Political Science and Management (UK), Masters in Electronic Commerce (Curtin Australia) and PhD in Knowledge Management from University Science Malaysia. In 2017, Dr. Asleena received the Asian HRD Award for her contributions in transformational work in human capital development.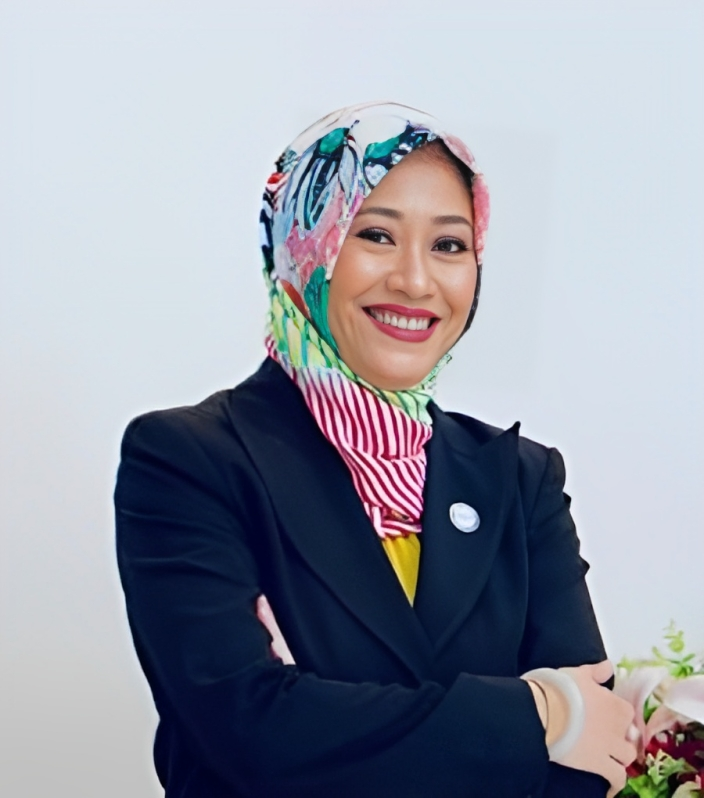 Dr. Jessica Tang works a Deputy General Manager, GHR, Top Glove. She is a strategic people leader, coach and an expert in HR who develops and executes strategy in support of the overall business plan and strategic direction of the organization. Dr. Jessica holds a doctorate in Educational Management, Planning and Policy, MBA, a Master of Science (Statistics) and a Bachelor of Science (Mathematics) from the University of Malaya. She has 30 years of professional experience in the industry and higher education. She was awarded "HR Manager of the Year" by HRD Awards Asia in 2021. She is a well renowned speaker at international conferences, and published research papers in reputable academic journals.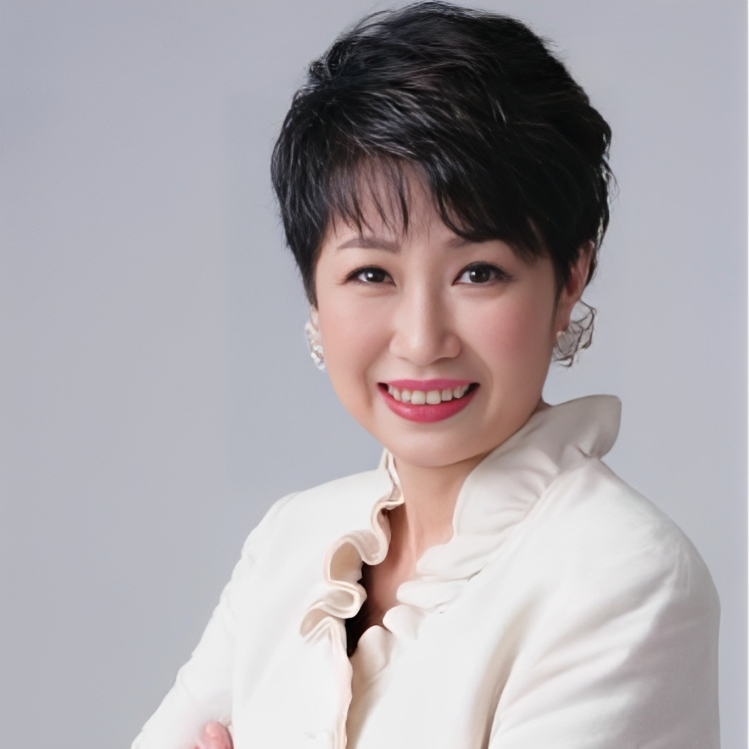 Yang Berbahagia Dato' Prof. Dr. Ir. Annuar Mohd Saffar
Dato' Ts. Ir. Dr. Annuar Mohd Saffar is an engineer and a corporate person with vast experience.  Among the senior positions that he had held before were as the Chief Executive Officer (CEO) of KXP AirportCity Holdings Sdn. Bhd, and as the President & Group Chief Executive Officer of Kulim Technology Park Corporation (KTPC), Kulim Hi-Tech Park. Dato' Annuar graduated with three degrees; Bachelor of Science Industrial Engineering (Magna Cum Laude & Honors Scholar in Engineering, 1984), Master of Science in Industrial Engineering (1986), and Master of Business Administration (in Finance, 1986) and later. He received his Doctor in Business Administration (DBA) degree from University of South Australia, Adelaide, Australia in October 2015.  In September 2012, Universiti Malaysia Perlis (UNIMAP) conferred an Honorary Master Degree in Engineering.  The Universiti Utara Malaysia (UUM) appointed him as adjunct professor in 2018.  Dato' Annuar was conferred the Dato' Setia DiRaja (DSDK) [Knight Companion to Order of Loyalty to the Royal House of Kedah] award by His Majesty, Sultan of Kedah in 2015.  He is also an elected council member of the Jemaah Dato' Dato' Negeri Kedah [Council of the Kedah Dato' Dato'] for 2021-2023 term, and Chairman of Subcommittee for Media and Communications for the same association.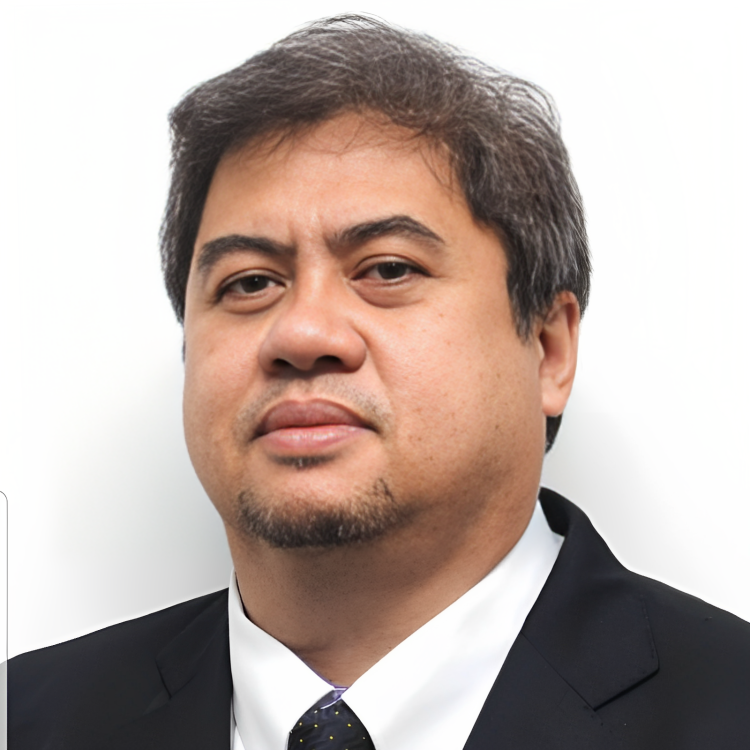 Mr. Roslan Abd Razak is currently an Executive Chairman & Principal Consultant
at KPSB Consulting & Associates with 40 years of industry experience in private and governmental institutions. He had his tertiary education in Malaysia and overseas, where he completed MA in Adult Education from Mississippi State University, USA.  He is an active champion in people and cultural transformation where he was awarded the prestigious Outstanding Contribution to HR community by Asia HRD Congress in 2008, Jakarta, Indonesia.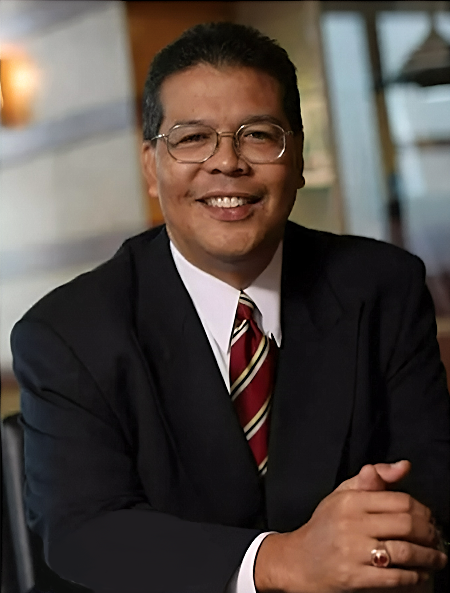 Mr. Chu Kheh Wee (Danny) founded EPR MALAYSIA in February 2011 for the purpose of providing business, corporate advisory and support services. Mr Danny Chu also has vast experiences during his employment journey, specializing in finance and corporate reporting, corporate restructuring and various fund-raising activities covering various industry from manufacturing, property development and construction industries. He is a Registered Accountant ("RA(M)") and a Chartered Accountant ("CA(M)") of the Malaysian Institute of Accountants and an Associate Member of the Chartered Institute of Management Accountant ("ACMA") and a Chartered Global Management Accountant ("CGMA"). Mr. Danny Chu has been appointed as the Independent Non-Executive Director of Heng Hup Holdings Limited since March 2019 and as the Executive Finance Director of SMRT Holdings Berhad.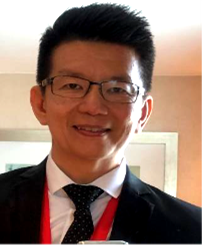 Professor
Khaeruddin Sudharmin
Prof. Khaeruddin is Group Company Secretary/General Counsel HTP Berhad and Managing Director & CEO of MRC Malaysia. Prof. Khaeruddin Sudharmin is a hands-on corporate professor with more than 40 years of corporate/GLC credentials behind his name. With industry exposure spanning publishing, university and investment cooperatives, hospitality services, learning & development, travel, transportation, ICT, Unit Trust/Fund Management to automotive insurance and the collision repair industries. He has been a visiting professor, an adjunct professor, a senior research fellow, a member in board of advisers, subject matter expert and member of examination boards at more than 10 public/private universities in Malaysia, Indonesia, Thailand & Philippines. He has been invited to present papers at conferences globally and locally, present keynote addresses, chair, moderator and as panellist, from both industry and academia, in places among others including Jakarta, Manila, Cairo, Bangkok, Singapore, Barcelona, London, New York, Washington, Chicago, Tokyo, Paris, Sao Paolo, Columbia, Bahrain, Dubai, Abu Dhabi, Dresden, Vancouver, Florida, Sudan. He was awarded by HRD Awards Asia in 2013 and HTP Group 'Blue Ocean' Best Operating Company CEO Award in 2011, Bali for his superb efforts and contributions to the nation and worldwide community.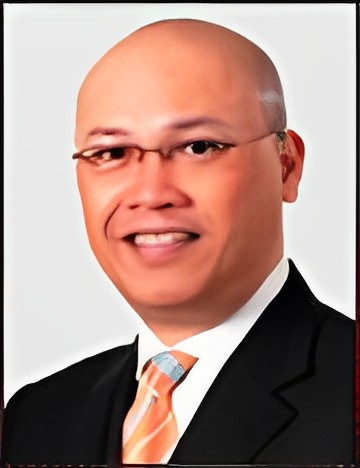 Dr. Tang Heen Yeong is a Managing Director of Access Hitech Automation, Bayan Lepas, Penang. He is an overall person that manages business matters such as formulating and achieving company goals, business plan cost-effective manner and operations as well as financial performance. He is an industrialist for about 35 years and never fails to improve himself academically. He holds Doctorate in Business Administration as his highest qualification. He won numerous awards and achievements in business, corporate social responsibilities and sports.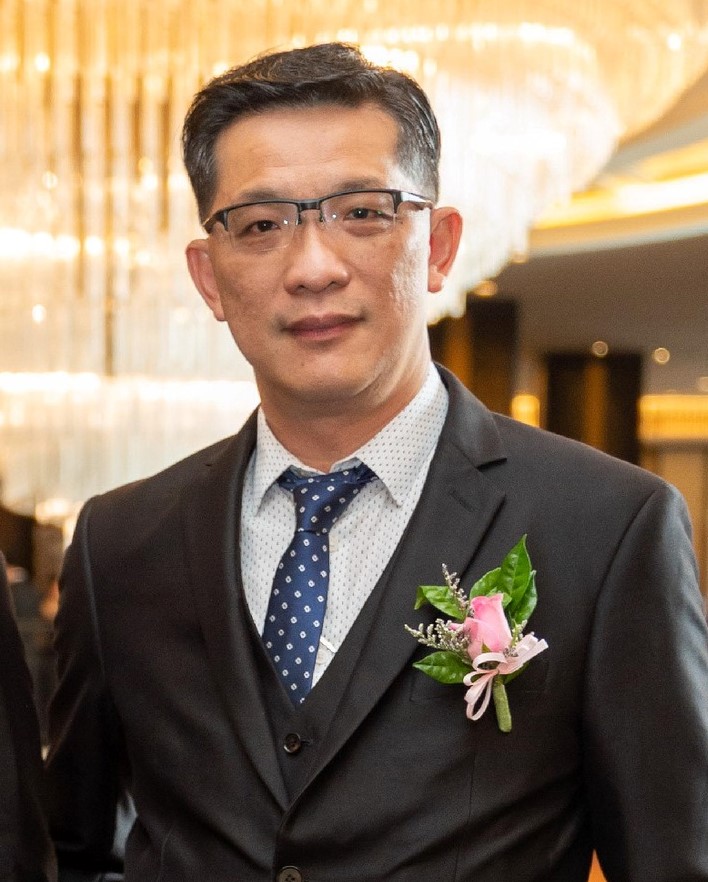 CENTRE FOR FOUNDATION, LANGUAGE AND GENERAL STUDIES (CFLGS)
Prof. Dr. Jalil Ali received the Ph.D. degree in plasma physics from Universiti Teknologi Malaysia (UTM), Skudai, Malaysia, in 1990. He is a former Professor of photonics with the Institute of Advanced Photonics Science, Nanotechnology Research Alliance and the Physics Department, UTM and was a Visiting Professor with King Mongkut's Institute Technology Ladkrabang, Bangkok, Thailand. From 1987 to 2010, he has held numerous faculty and research positions, including the Dean/Director, Bureau of Innovation, and Consultancy. He was instrumental in establishing and forging University-Industry collaboration in Malaysia. He was the former Head of Nanophotonics Research Group, UTM. Prof. Dr. Jalil Ali is a member of OSA, SPIE, and the Malaysian Institute of Physics. He was awarded the Technology Asean Business Review Award for excellence in government delivery services (Innovation), UTM, in 2008.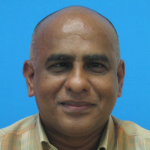 Professor Dr. Naail Mohammed Kamil
Prof. Naail is a well-motivated academic professional with the passion for seeking and sharing knowledge, through edge-cutting research and teaching. He has also authored numerous publications and presented research papers at the local and international platforms and conferences in Europe, Asia, Middle East and the Americas. He has successfully graduated a number of PhD, MBAs and more than 40-degree research students. He has served as an Assistant Professor at the Kulliyyah (Faculty) of Economics and Management Sciences, International Islamic University Malaysia (IIUM). Currently, he is a Professor at Kwame Nkrumah University of Science and Technology, Ghana. Prof. Naail is also a trainer and a consultant for Malaysia, Ghana and others.