About this Course
This programme aims to produce competent professional nursing graduates who possess critical thinking and decision-making skills, so as to enable them to function in any health care settings and, priority areas to meet the 21st century health needs of individuals, families, communities and the population as a whole. Graduates will be able to work in government and private hospitals both locally and globally.
What Will You Learn
You will have the opportunity to study your nursing courses in face-to face learning and online.
In addition to theoretical learning, our nursing degree offers plenty of hands-on experience in clinical laboratories and placements.
Be inspired by our enthusiastic and experienced clinical educators and internationally ranked researchers who bring their courses to life and share their love of learning
Our teaching excellence ensures you will gain the knowledge, skills and clinical reasoning in preparation for the dynamic and unpredictable nature of the nursing profession and nursing research.
Career Prospect
Clinical Instructor
Advanced Practice Nurses
Nurse Researchers
Disaster Nurse
Nurse Risk Managers
Nurse Informatics
Nurse Entrepreneur
Nurse Educator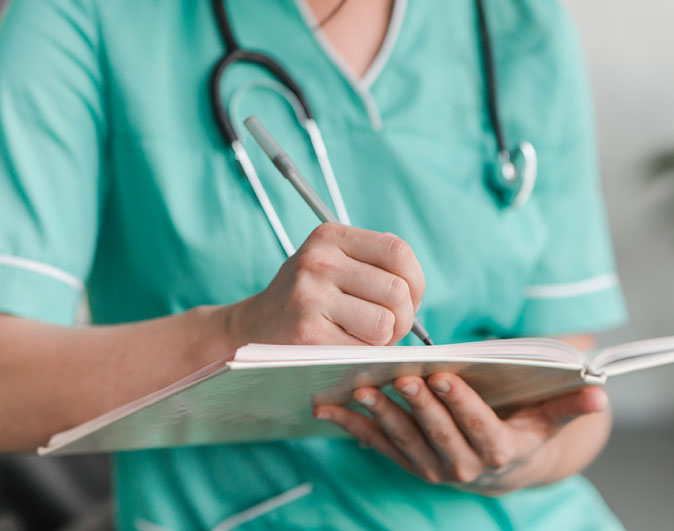 Year 1
Anatomy, Physiology and Biochemistry I
Microbiology, Parasitology & Immunology
Fundamental of Nursing I
Communication in Nursing
Clinical Practice I
English for Academic Enrichment
Anatomy, Physiology and Biochemistry II
Pharmacology in Nursing
Principles of Nutrition
Fundamental of Nursing II
Clinical Practice II
Ethics Relations (Hubungan Ethnik)
Tamadun Islam & Tamadun Asia
Year 2
Psychology & Sociology
Introduction to Medical-Surgical Nursing
Cardiovascular & Respiratory Nursing
Gastrointestinal Nursing
Clinical Practice III
M'sia Govt & Public policy
Autoimmune Disorders & Neurological Nsg
Health Promotion & Health Education
Clinical Practice IV
Leadership & Professional Development
Year 3
Personal & Professional Dev & Counselling
Obstetric & Gynaecology Nursing
Paediatric Nursing
Special senses (Eye, ENT, Skin & Communicable Dis)
Clinical Practice V
AMUnited I
Research Methodology and Biostatistics
Biostatistics & Epidemiology
Mental Health Nursing
Community Health Nursing
Clinical Practice VI
MPU (Elective)
Year 4
Research Project 1
Ethics & Medico Legal in Nursing
Critical Care & Emergency Nursing
Gerontology Nursing
Clinical practice VII
Research Project II
Management & Administrative
Nursing Practice
Elective 1 (Oncology/Complementary & Alternative Medicine Nursing)
Clinical Practice VIII (Management Practicum)
Either one (1) of the following below:
Pass Sijil Tinggi Persekolahan Malaysia (STPM) or *equivalent with minimum CGPA 2.5; OR
Pass 'A' Level minimum Grade C in three (3) other subjects; OR
Pass Matriculation/Foundation with minimum CGPA 2.5; OR
Pass any Diploma with minimum CGPA 2.5 (No credit transfer) equivalent MQF Level 4. OR
Pass Diploma in Nursing from a recognized institution by MNB with minimum two (2) year & clinical working experience. (Credit transfer allowed).
AND
All candidate who possess STPM, 'A' Level, Matriculation/Foundation and pass any Diploma except Diploma in Nursing MUST possess: Either one (1) of the credit below:
Science/Biology/Chemistry/Physics/Applied science at SPM or its equivalent; AND
Credit in Maths (Elementary OR Modern OR Additional) at SPM level or its equivalent;
MUET with minimum Band 3/IELTS (5.5)/TOEFL (515/215/80)/Credit in English SPM