Admission Guidelines
Before You Apply
As you have read through the University prospectus, researched courses and gone to University open days. Now it is time for you to apply and complete your application. Don't miss out! It's best to apply to the University before the registration day!
Guide for Applicants
Before you apply, visit our programme details to check the entry requirements for your preferred course.
Campus Tour
Kindly give us a call at 07-386 1071/1076 (ext: 103/104/105) If you have not visited us yet. Our counselors are ever ready to assist you with a campus tour.
How to Apply
Kindly email your application to amumarketing@amu.edu.my or Contact us at +6012- 2370925 for assistance.


Please download the Online Application Guide and apply on this Online Application Form.

Download brochures and forms - Application Form

If you have questions or need help with your application, please call our Recruitment Consultant Team at 07-386 1071/1076 (ext: 103/104/105) / +6012-2370925.
Scholarships & Financial Assistances
INTERNAL SCHOLARSHIPS AVAILABLE
AMU offering scholarship up to 100% for selected programmes. Please contact our Recruitment Consultant Team at 07-386 1071/1076 (ext : 103/104/105) / +6012-2370925 to find out more.

EXTERNAL FINANCIAL ASSISTANCE

National Higher Education Loan Fund (PTPTN)
Students applying to study at Asia Metropolitan University are eligible for PTPTN funding. The quantum approved by PTPTN depends on the applicant's parents' monthly household income. This aid is open to Malaysians only.


For further information, please click here

AFFIN Bank


AFFIN Education Financing-i is a Shariah-compliant scheme designed specially for qualified individuals to obtain financial assistance for their education plan. Based on the concept of Ijarah, the financing will cover their education programme for a truly seamless study experience. Click here for more information.

EPF Withdrawal


Students enroll into AMU programmes except (Executive & Professional programmes) may apply for EPF withdrawal fund to pay their tuition fees. Click here for more information.
Payment Procedures
Payment for all fees can be made through the following methods:
Online Banking
A/c Name: ASIAMET (M) SDN BHD
Bank Name:CIMB BANK
Address:WISMA UOA, 11 Damansara No.6
Changkat Semantan Damansara Height
50490, KL
A/c no: 8000483373
Swift Code: CIBBMYKL



Via cheque/Bank Draft/Money Order or Postal Order
Pay to : ASIAMET (M) SDN BHD
A/C no : 8000483373
Cheque or Banker's Draft should be drawn from a bank in Malaysia.


Telegraphic Transfer
A/c Name: ASIAMET (M) SDN BHD
Bank Name:CIMB BANK
Address:WISMA UOA, 11 Damansara No.6
Changkat Semantan Damansara Height
50490, KL
A/c no: 8000483373
Swift Code: CIBBMYKL

Please include an additional amount in view of foreign exchange and bank charges. These are borne by the sender. A copy of the bank transaction report or bank-in slip must be forwarded to AMU via email. Kindly send the supporting to Finance Department via email (creditcontrol@amu.edu.my). Please include details of the payment and the student's name.



FLYWIRE PAYMENT ( For International Student) CLICK HERE


Credit Card
Credit Card payment can be processed at the AMU Finance Counter, and in presence of the card holder.
Enquires on Programme & Admissions:
International Student Officer (Enquires on Visa Application and Renewal)
Mr. Surendran
surendran@amu.edu.my
607-3861071 (Ext : 121)

---
Living Expenses
Undertaking university study will significantly change your pattern of expenditure from before you started university. Planning your finances (budgeting) becomes even more important, especially as you will live and study in Kuala Lumpur for number of years. Johor Bahru is the nearest state to our neighboring country Singapore; hence the living cost in Johor Bahru is more similar to Financial Capital of Malaysia, Kuala Lumpur. Apart from university tuition fees you need to plan for expenditure on food, accommodation, transport, mobile device connectivity and some essential expenditure while you are in Malaysia:
Accommodation : RM 350 - RM 600 (Monthly)
Food : RM500 – RM700 (Monthly)
Other expenses : RM500
Visa & Immigration
International students who wish to study in Malaysia must apply for a student pass. You can only apply for a student pass if you intend to study a full-time course in Malaysia. Student pass is not issued for part- time courses. Typically, a student pass is valid for one year (or part of a year), depending on the country which issues your passport. The university international office will manage your student pass application.
Please take note that it is the prerogative of the Malaysian Immigration Department and the Malaysian Ministry of Higher Education (MOHE) to approve or reject any visa application. If you have any enquiries on visa related matters after office hours, you can contact our internationaloffice@amu.edu.my
Education Malaysia Global Services (EMGS)
The Ministry of Higher Education, has established the Education Malaysia Global Services (EMGS) as the one-stop centre to process student pass. As of part of this arrangement, EMGS will coordinate student pass application and the arrangements for medical health checks. A visa application fee will be charged. The fee includes EMGS processing fee, medical insurance, health examination, i-kad, multiple-entry visa SST 6% and administrative charges.
New Students
(Pre-Arrival)
International students who wish to study in a Malaysian institution must apply for a Student Pass before entering Malaysia. Conversion of a Social Pass (Tourist Pass) is STRICTLY not allowed. Student Pass application takes 6 weeks for approval. This duration is just estimation and it is dependent on EMGS and Immigration Department.
In the event of any changes in visa policies, it is pertinent that students abide by the conditions set.
(Applying for student pass)
Upon receiving the Letter of Offer, students must ensure that they accept the offer before the deadline by making payment for the necessary tuition fee and visa application fee as stated in the letter. Also, we advise that all documents are sent to us three (3) months before the intake date. It is important that you follow the guidelines strictly to avoid delays in your visa application. The University holds no responsibility for late submission. Students who apply less than 3 months before intake date will be considered on a case-by-case basis. Please refer to our staff from International Student Recruitment Department (ISR) for more information.
(Documents Required)
Student Pass / Visa processing fee of RM 2,200.00 (RM 2,500.00 for applicants from INDONESIA only: fee is paid to EMGS (non-refundable) via Asia Metropolitan University.
Passport-size photo (jpeg file, 217pixel X 280pixel, WHITE background – size 3.5cm X 4.5cm)
Photocopy of passport (ALL pages including blank pages. Passport copy should be clear and printed on single-sided A4 paper).(Please ensure that your passport has a validity of at least 24 months from intake date)
Certified true copies of all academic qualifications
EMGS Health declaration form
Certified true copies of all academic qualifications
Other important documents (English translations of all documents)
For applicants transferring from other institutions in Malaysia
A copy of Release Letter, including attendance & academic record and visa cancellation letter with an acknowledgement from EMGS/Immigration.
For applicants financed by scholarship/sponsorship/study loan
An original copy of Sponsorship letter.
For applicants graduating from high schools
A photocopy of School Leaving Certificate.
For applicants with names spelt differently in academic transcripts and documents
Statutory Declaration confirming the identity.
For applicants above 23 years old, required by the Malaysian Immigration Dept.
Resume/ Character Reference Letter.
For applicants from Sudan
No Objection Certificate (NOC).
For expatriates residing out of the country of origin
A photocopy of your Resident Pass.
(Post Arrival)
Single Entry Visa (SEV) with VAL reference is required for selected nationalities entering Malaysia as students. Normally, there will be a fee imposed if you apply for a SEV. Any fee incurred will be borne by the student. Please visit the Malaysian Embassy/Consulate Office in your home country for confirmation to avoid a fine or being turned back at the airport. Students from yellow fever endemic areas (e.g. Africa, Central & South America) are required to take the necessary inoculations. The vaccination certificate will be verified by the Malaysian Health & Quarantine officers at the airport.
New Student Pass, Visa Endorsement and Health Screening
You MUST report to the International Office within seven (7) days of your arrival. We will advise you on how to proceed with the Post Medical Health Check and to get your Student Pass endorsed. Your passport will be submitted to EMGS or Malaysia Immigration for student pass and visa endorsement. This process takes 4-6 weeks. Do not to make any travel plan until the endorsement process is completed and your passport is returned to you. The International Office will issue official identification documents to you whilst your passport is being endorsed at the Immigration Office.
Endorsement will only be given once you have passed the post medical health check. EMGS reserves the right to request a repeat test should there be any doubt in the findings of the initial medical report. You may appeal and redo the test, but additional cost will be incurred and borne by you. Should the report fail for the second time, you will be refused a student pass and are required to leave the count ry before the temporary pass expires.
Also, it is your responsibility to hand in your passport for endorsement. Failure to do so will result in you overstaying your temporary pass and be classified as illegal immigrant by the Malaysian Immigration Department.
Overstaying is a criminal offence under Malaysian law. It will have serious consequences for any future immigration applications that you make, including applications for countries other than Malaysia. It can result in imprisonment and deportation.
Existing Students
MALAYSIAN IMMIGRATION & MINISTRY OF EDUCATION REQUIREMENTS

Programme requirement of 80% attendance must be fulfilled on all your registered subjects and academic achievement of not less than 2.0 Cumulative Grade Point Average must be maintained throughout your study. Failure to do so may result in your Student Pass being revoked.
Attendance in class is compulsory at all times unless you are able to provide a Medical Certificate (MC) from a certified doctor. Consistent failure to do so will result in your Student Pass being revoked.
You are required to take responsibility for monitoring the expiry dates of your passport and Student Pass.
For the Annual Student Pass Renewal, students must submit their passport to International Office at least 3 months before the expiry of the Student Pass. Failure to do so will result in extra payment to obtain a Special Pass or may lead to your Student Pass being revoked.
All penalties imposed by the Malaysian Immigration Department in the event of late extension or expiry of Student Pass are to be borne by the student.

MANAGING THE STUDENT PASS

Typically, a Student Pass is only valid for 12 months. You are fully responsible for renewing the pass if studying beyond its expiry date. Do take note that Malaysia penalizes students who overstay. You should apply to renew your student pass through the University International Office at least 3 months before your pass expires. Documents required are as follows:
Your passport
Visa fee payment
Academic result until the latest semester
Summary of attendance report until the latest semester.
Supporting and progression letter from academic faculty.
The visa fee includes the cost of an insurance premium. The renewal process takes approximately 6 – 12 weeks. Please consult the International Office staff for advice before making any travel arrangements. There will be additional charges for late submission of visa renewal.

RENEWAL / LOSS OF PASSPORT

If you renew or change your passport for any reason, please visit the International Office immediately. Your student pass will be deemed invalid in your old passport. For this reason, you have to transfer your student pass to your new passport.
Please bring your old and new passports to the International Office for further advice. There will be charges incurred for this process. Transfer of student pass takes 14 working days.

CANCELLATION OF STUDENT PASS


One of the immigration regulations is to cancel your student pass when you complete your studies with us, withdraw from a course or transfer to another Malaysian institution. You may seek advice from the International Office prior to submitting your passport for this purpose.

For student pass cancellation, one month before, you are required to inform International Office to cancel your Student Pass and you need to submit:

Your passport
Two copies of the passport information pages, latest student pass page and last Malaysian entry-stamp page
A completion form (if you have completed a programme) or a withdrawal form (if discontinuing your course)
Your departing air ticket (if leaving Malaysia)
Your offer letter from your new institution (if transferring)
A cancellation fee (fee is paid to EMGS via AMU)
Malaysian Immigration can take up to 14 working days to cancel your pass. Please seek advice from the International Office before purchasing your flight ticket.

INTERNATIONAL PAYMENT


International students can do their payment via telegraphic transfer.

How to do a telegraphic transfer:

Find out if your bank lets you make international payments online.
If you can set up the transfer online, log in to your online banking.
If you can't do it online, go to a branch and speak to a teller.
Check the cost.
Fill in the necessary information.
Places of Interest in Malaysia
Legoland Malaysia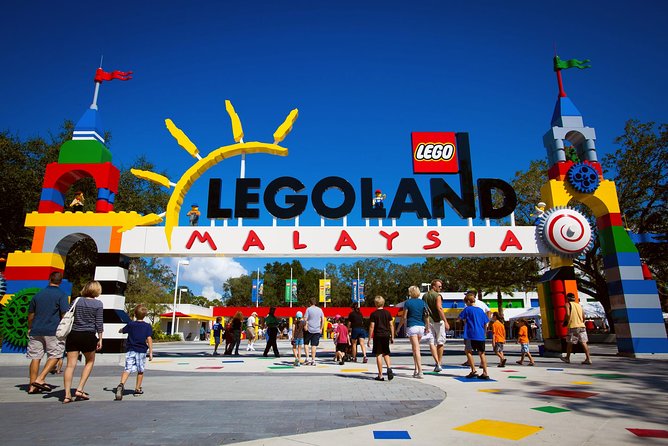 Legoland Malaysia Resort is Malaysia's first international theme park & water park that has opened in Iskandar Putri, Johor, Malaysia. It will take 45min journey from AMU Campus to this said destination.
JB Glass Temple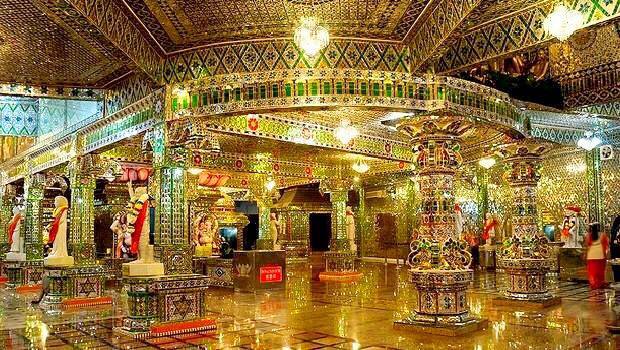 The Arulmigu Sri Rajakaliamman Glass temple is major Hindu temple in Johor Bahru, Malaysia. It is also one of the state's tourist attractions. It will take 30min journey from AMU Campus to this said destination.
Istana Bukit Serene,Johor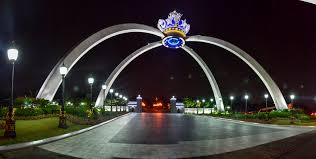 Istana Bukit Serene is the royal palace and official residence of the Sultan of Johor located in Johor Bahru. The palace faces the straits of Johor and has a bird's eye view of Singapore.
Danga Bay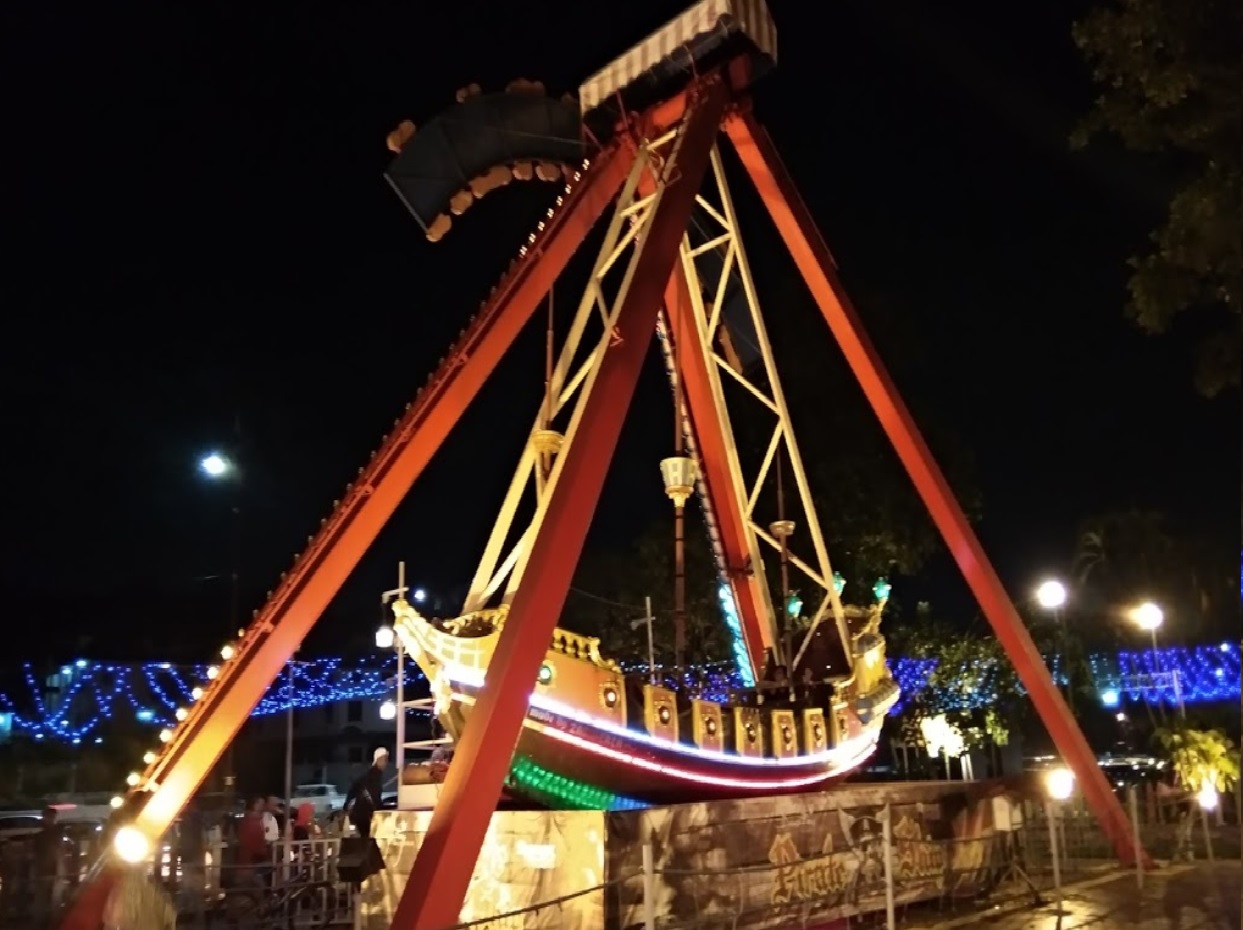 Danga Bay is the largest recreational park in the City of Johor Bahru. Danga Bay boasts some of the best scenery, fun attractions and best tasting restaurants and cafes in all Johor. It will take 35min journey from AMU Campus to this said destination.
Figure Museum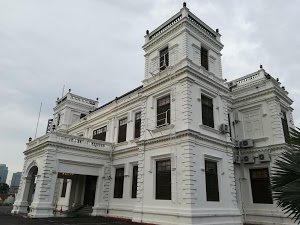 The figure museum (Malay: Muzium Tokoh) is located in Johor Bahru. It will take 30min journey from AMU Campus to this said destination