ACCOMMODATION AND TRANSPORTATION
At Asia Metropolitan University (AMU), students are provided with comfortable and affordable accommodations choices. The accommodation units consist of apartments, condominiums and houses and all accommodation are designed for sharing basis. Each accommodation unit is provided with comfortable facilities such as beds, study tables, fans, chairs, wardrobe sets and kitchen cabinets.All AMU accommodation are located close by the campuses areas while some of them are within 5 minutes walking distance (less than 1.5km). Students who wish to stay in the private accommodation units may make arrangements directly with the landlords or contact the service of our logistic department.
Read more
Student Experience & Learning Support (SELS) Department will assist the students who need special services such as medical attention, complaints and other service-related matters. Besides that, to ease the strain of travelling, we will also provide the students with free shuttle bus services from the hostel to the campus and clinical attachment areas.
less..

STUDENT EXPERIENCE & LEARNING SUPPORT (SELS) DEPARTMENT
We are focused on strategically shaping and moulding the composition and profile of our students through counselling and personality development programmes.
STUDENT COUNSELLING
Teams of knowledgeable and experienced full-time education student counsellors are engaged to guide students on their future career paths. Counsellors will guide the students to overcome academic, personal, stress and manage time efficiently, self-motivated, improve self-esteem and any other related issues.
Read more
Confidentiality and codes of ethics are observed at all times. Also, counsellors will conduct personality tests such as Self-Directed Search, Inventory Personality Sidek (IPS), Junior Essence Personality Inventory (JEPI), Inventori Personality Warna, etc. to enable students to have a better understanding of their strengths and weaknesses.
Objectives:
Lead students in handling challenges and crises through individual counselling, group counselling and psychological assessment
Guide students towards positive behaviours
Conduct training and workshops on leadership and time management
Strengthen and enrich learning and communication skills to enhance proactive characters
Execute graduate preparatory programmes and workshops to prepare fresh graduates
Facilitate formation of groups for peer guidance, unity, and care
less..
STUDENT DEVELOPMENT
The Student Development Unit is responsible for the student"s development through various soft skill programmes. The unit primary focus is to enhance the student"s professional progress and competence, communication, innovative, personal grooming, leadership and interpersonal skills.
Read more
Objectives:
To provide opportunities for personal and group development, experiential learning, and practical application that complement the broader academic mission
To engage participation and involvement in workshops
To foster team spirit among members of clubs and associations
To cultivate corporate social responsibility and community service
To develop soft skills, such as communication, time management, etc. to boost their self-confidence
To empower young people to create positive attitudes and change through various workshops
Soft Skill, Communication and Leadership Development Programmes
Student Representative Council General Election
Leader Leadership Camp
AMU Co-Curriculum Day (Registration for New Members)
White Coat Ceremony
Toastmaster activities
Peer Support Programme
AMU Merdeka Celebration
Success Explorace game
PDRM Talk: Awareness of Sexual Harassment
CSR Programmes
AMU Community Service during Movement Control Order (MCO)
CSR Medical Screening 2019
Appreciation for Nurses in Conjunction with World Nurses Day
AMU Grand Ifthar with Orphanage and Tahfiz students
Relay for Life
Yayasan Sukarelawan Siswa- Asean student volunteer mission to Sarawak
Edulife at UITM Pasir Gudang
Academic Motivational Programmes
Awareness talk- (Tuberculosis)
Career Talk
Career Pill- Interview Clinic
Mentor-Mentee system
Religious/Cultural Programmes
Ponggal Celebration & "Kollam" Competition
AMU Chinese New Year Celebration
Majlis Sambutan Maulidur Rasul
Indian New Year Celebration
Ramadhan Activity (Tadarus Al-Quran, Tarawih Prayer, Hajat Prayer & Tazkirah Ramadhan)
Ramadhan Cultural Festival AMU "Together We Unite with The Holy Spirit of Ramadhan Al- Mubaarak"
Lantern Pilgrimage
Hari Raya Celebration
Deepavali Celebration
Study Circle "Usrah"
less

EMPLOYMENT PLACEMENT UNIT (EPU)
This unit serves as a one-stop centre for students and prospective employers. The year- long activities include Career Talks, In-house Interview Sessions, Career Fairs and Employment Preparatory Programme. The objective is to build a strong foundation for students to be career-ready and well-accepted in the job market.
With the mission to be an ideal and strategic unit within the institution that is engaged and able to provide quality services to students, alumni and prospective career providers alike, EPU offers career-related services with an emphasis on enhancing the students' employability. This is accomplished by exploring career opportunities both in the local and overseas job market.
Read more
As of today, the unit has successfully placed graduates within Malaysia and Singapore. The employability rate of graduates is within a range of 80-90%. This is achieved within one-year post convocation. Many successful nursing graduates are employed with prominent hospitals in Singapore and other countries.
Our ever-expanding list of prospective employers includes those from the health and medical services sector as well as other industries related to health sciences. At the end of 2011, this list has more than 100 employers from around the country. EPU manages an interactive job portal – MAGiC and WhatJobs, specifically catered for AMU graduates in search of employment. In the past year, thousands of job opportunities had been posted via MAGiC for the graduates to select and apply.
The EPU has also successfully placed our graduates at established companies in prominent countries such as Singapore and internationally.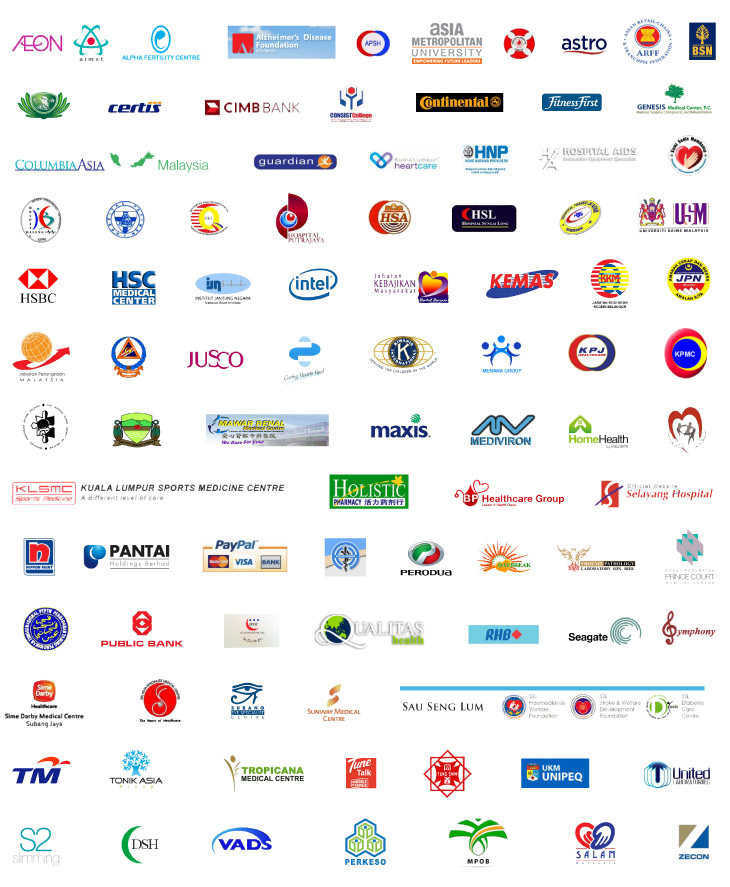 less..