About this Course
Occupational Safety and Health, is a multidisciplinary practice dealing with all aspects of health and safety in the workplace, with a strong focus on preventing workplace hazards.
The enjoyment of these standards is a basic human right that should be afforded to each and every worker, regardless of the nature of their work. With OHS standards in place, workers are able to carry out their responsibilities in a safe and secure working environment, free from hazards.
The Diploma in Occupational Safety and Health programme provides knowledge, skills and attitudes through educational training, theory applications, practicum attachment, and the instillation of professional values and ethics through social context among the students and the stakeholders.
What Will You Learn
Heavy Industry manufacturing plants
Oil & gas facilities
Chemical factories
Production plants
Training institutes
Construction firms
Career Prospect
Site Safety Supervisor
Indoor Air Quality Assessor
Assistant Safety Coordinator
Safety and Health Technician
Assistant Safety & Health Officer
Chemical Health Risk Assessor (CHRA)
Industrial Hygiene Technician Assistant
Occupational Health & Safety Supervisor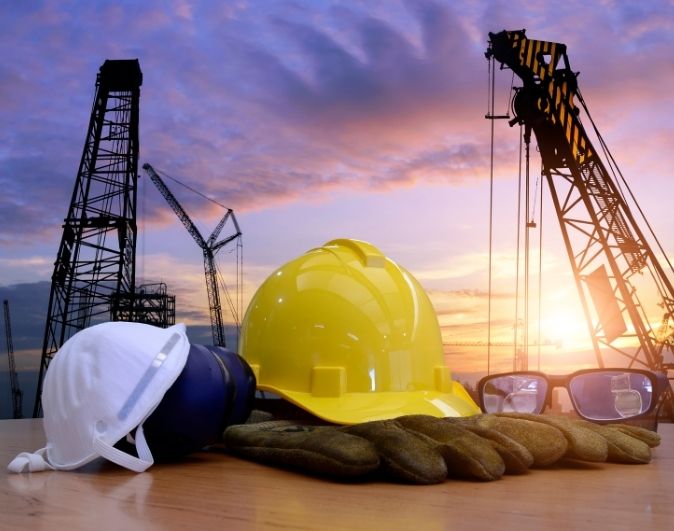 Year 1
Mathematics
Introduction to Occupational Safety
Introduction to Occupational Health
Fundamental of Microbiology
Communicative English
Bahasa Kebangsaan A
Introductory Chemistry
Introduction to Ergonomics
Human Body Form and Function
Introduction to Occupational Hygiene
OSH Statistics
Physics
Youth Development
Critical and Creative Thinking Skills
Penghayatan Etika dan Peradaban (PEP)
Year 2
Machinery And Equipment Safety
Occupational Safety and Health Practice
First Aid and Emergency Planning
Occupational Disease and Control
AMU United I
Information And Reports Presentation
Fire skills
Environmental Management System
OSH Management System
Occupational Safety & Health Law 1
OSH Information and Data Systems Management
Business Organisation and Management
Organisation Behavior
Year 3
Workplace Action Research Project I
Occupational Toxicology
Emergency Response Plan
Occupational Safety & Health Law 2
Risk Identification and Assessment Control
Workplace Action Research Project II
Practicum I
Practicum II
Possesses SPM or equivalent with PASS in English and THREE CREDITS in the followingsubjects*:
Mathematics or ONE science subject (Biology/Physics/Chemistry/General science); and
Any other TWO subjects (including Bahasa Malaysia and/or English).
OR
Possesses SKM Level 3 in the relevant field;
OR
A Certificate (Level 3, MQF) in the relevant field with at least CGPA of2.00;
OR
A pass in Sijil Tinggi Pelajaran Malaysia (STPM)with at least Grade C(GP2.0) in any subject;
OR
A pass in Sijil Tinggi Agama Malaysia (STAM) with at least Grade Maqbul;
OR
Other equivalent qualifications recognised by the Malaysian Government.
ENGLISH COMPETENCY REQUIREMENT (INTERNATIONAL STUDENT)
Achieve a minimum Band 3 in University English Test (MUET) OR 5.0 in the International English Language Testing System (IELTS) OR equivalent to CEFR (High B1)***.