About this Course
This programme seeks to provide students with the skills to facilitate the operations and management of medical imaging devices such as Computed Tomography (X-rays), ultrasound and magnetic resonance imaging (MRI) machines to create diagnostic images for analysis and interpretation.
What Will You Learn
You'll be the one interpreting images and films of x-rays and CT scans. To ensure that any shortfall is recognised and addressed appropriately, you'll need a sharp eye for even the smallest irregularity.
While radio imaging may appear to be a less demanding degree than medicine, you will still be needed to understand the principles of anatomy and perform shifts in the early morning hours.
When you may be relatively alone in a room at times while the imaging is being performed, you will have to collaborate with doctors who may hold opposing views in order to identify the best possible approach of treating the patient.
Career Prospect
Radiographer
Radiation Therapist
Scientific Officer
Radiation Protection Officer
Application Specialist
Clinical Instructor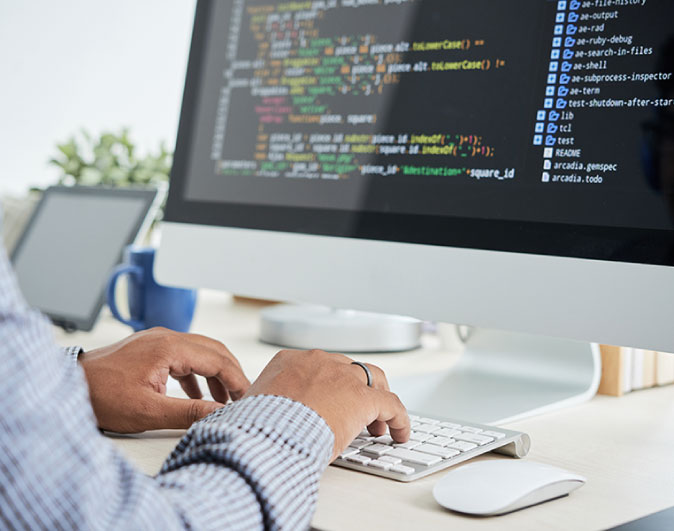 Year 1
General Physics
Anatomy & Physiology I
Behavioral Science
Radiation Physics
General Pharmacology
Human Radiation Biology
Professional Ethics And Patient Care
English For Academic Enrichment
Anatomy & Physiology II
Basic Pathology
Radiation Safety
Radiographic Instrumentation
Radiotherapy Instrumentation
Computing And Medical Informatics
Tamadun Islam Dan Tamadun Asia
Hubungan Etnik
Year 2
Systemic Pathology
Conventional Imaging Process
Radiographic Technique I
Oncology I
Radiotherapy Treatment Planning
Sectional Anatomy
Malaysia Government And Public Policy
Radiographic Anatomy And Critique
Radiographic Technique II
Oncology II
Radiotherapy Technique I
Radiotherapy Clinical Practice I
Medical Imaging Clinical Practice I
Leadership And Development
Specialized Radiographic Technique
Year 3
Computed Tomography
Ultrasound
Magnetic Resonance Imaging
Radiotherapy Technique II
Medical Imaging Clinical Practice II
Radiotherapy Clinical Practice II
Amunited 2
Biostatistics And Research Methodology
Radionuclide Imaging
Digital Imaging Process
Specialised Radiotherapy
Brachytherapy
Medical Imaging Clinical Practice III
Radiotherapy Clinical Practice III
Year 4
Healthcare Management
Medical Imaging Clinical Practice IV
Radiotherapy Clinical Practice IV
Medical Imaging Clinical Practice V
Radiotherapy Clinical Practice V
Research Project
Pass Matriculation / Pre-University/STPM programme or equivalent qualification with minimum GPA 2.33 in TWO of the following subjects: Biology, Physics/Mathematics or Chemistry.; or
A-Level programme or equivalent qualification with minimum Grade D in TWO of the following subjects: Biology, Physics/Mathematics or Chemistry.
Recognised Diploma with minimum CGPA of 2.75 in related field; OR
Recognised Diploma with CGPA below than 2.75 and a minimum working experience of 3 years (36 months) in related field, AND
Obtained MUET Band 3 or IELTS (5.5)/TOEFL (550) English proficiency for foreign students: Candidate should obtain IELTS (5.5)/TOEFL (550) paper-based or equivalent.