About the centre
Centre for Research (CRD) serves as a centre to manage and facilitate activities related to research and publication in-line with AMU's vision and mission.The aim of CRD is to establish a research environment within which academic staff and postgraduate research students carry out their research smoothly. It also provides an overarching framework for the development and implementation of all research and publication management at Asia Metropolitan University (AMU). To meet these aims, CRD provides various research supports for staff and postgraduate research students. These supports include but are not limited to:

Managing the AMU Research Grant Scheme (ARGS)
Assisting staff with spreading the external research funding opportunities from the public and private sectors
Monitoring and reporting the external funded research grants
Providing professional development opportunities for staff to enhance their research performance
Encouraging and managing the development of publications among academic staff
Carry out activities to create the culture of research and writing as well as helps improve writing and publishing skills to academic staff
Develop strategic research collaboration with agencies, government agencies, and research group globally
Prof. Dr. Wan Ibrahim
Prof. Dr. Wan Ibrahim Wan Ahmad is Director, Centre for Research and Development, and Professor, Faculty of Health Sciences, Asia Metropolitan University (AMU). He was a Director, Institute for Psychotherapy, Correctional & Rehabilitation, Universiti Utara Malaysia (UUM) before joining AMU. He started his career as a secondary school teacher and was a tutor at the Department of Anthropology and Sociology (UKM) before furthering his post graduate education at the PhD level in Universiti Putra Malaysia. He also obtained a Certificate of Practice in Individual & Group Intervention (UUM), undergone an advance training on the use of NVivo for qualitative data analysis in Sydney (2007), and has attended training in demographic, social & economic issues of ageing, organized by International Institute on Ageing, United Nations, Malta (INIA/UPM, 2007).
Prof. Dr. Wan has published over 150 journal articles in national and international scholarly journals, presented more than 200 papers at numerous international conferences in Indonesia, China, Vietnam, Cambodia, Leiden, Malta, Spain, Osaka, Albania, and Venice and various other countries,83 proceedings, and has authored and co-authored a number of books and chapters in edited books. He has been invited to contribute a chapter – "Population Aging and Old Age in Malaysia" in Ageing in Asia-Pacific, an innovative and prestigious work that offers students, researchers, policymakers, and practitioners to current scholarship on ageing in Asia-Pacific (edited by Thomas R. Klassen et al. Routledge, 2018).
Prof. Dr. Wan is currently Editor, International Journal of Humanities & Applied Social Sciences, USA, and Editor for International Journal of Business, Humanities and Technology, USA. He was a Guest Editor, Advance in Natural and Applied Science, and was a reviewer, African Journal of Agricultural Research. He was appointed International Advisory Board of the Proceeding of the International Conference on Geography and Education (ICGE2016, Atlantis Press, Amsterdam). Following his academic accomplishments, Prof. Dr Wan was selected as International Scientific Committee in various International Conferences on Humanities, Society & Culture such as ICMEEG2015 (Athens, 2015), HCSSD2016 (Beijing, 2016),ISCSCBS2016 (Future Academy, United Kingdom, 2016), ICGE2016 (Malang, 2016), ICHSC2016 (Vancouver, 2016), ICSHC2017 (Bangkok, Thailand, 2017), ICMEEG2017 (Venice, Italy, 2017), and ICRSSD2017 (San Francisco, 2017). Prof Dr Wan also has been appointed as a member of CPI Global Team - Centre for Promoting Ideas (USA., 2018).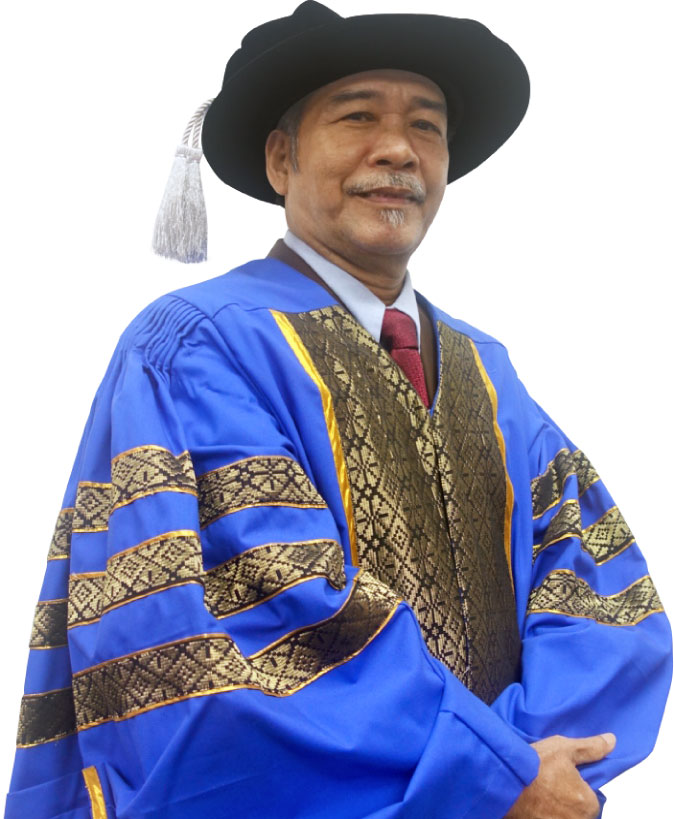 Contact Us
Prof. Dr. Wan Ibrahim Wan Ahmad
Tel: +607-386 1071 ext 264
Email: wanibrahim@amu.edu.my
Mahirah Farhanah Morahasazuri
Tel: +607-386 1071 ext 264
Email: farhanah@amu.edu.my